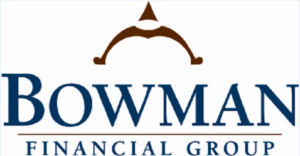 Bowman Financial Group is a full service financial and insurance firm. Specifically, we help our clients grow and secure their financial assets for the purposes of retirement, education, and estate preservation. As Advisory Representatives of Lincoln Financial Securities, we pursue this through a variety of investment vehicles including, but not limited to traditional and non-traditional investments, real estate investments, and life insurance.
At Bowman Financial Group, our professionals recognize that financial planning is a process, not a product. As your financial advisor, our mission is to define and understand your financial goals and then develop, design and implement a plan designed to achieve those established goals. We keep you focused on where you want to go, how to get there, and continually remind you of the importance of maintaining a disciplined approach to investing.
We work hands-on with individual clients and entities such as trusts, corporate investment accounts, and foundations. For every client, we analyze the current financial situation and develop clear, attainable goals before making investment recommendations. We clearly define the investment time horizon, risk tolerance and specific goal of each investment account. We want our clients to be comfortable and confident their investment strategy is well thought out and planned specifically to pursue their individual goals. Together we evaluate your needs for today, tomorrow and the years ahead. Our goal is to be a trusted advisor to our clients through all stages of life, to make planning adjustments as the inevitable changes of life occur.
The role of a financial advisor can be vital to achieving financial success. Our experience, integrity and hard work have assisted our clients' pursuit of their goals in the past, and we are confident we can do the same for you. Your consideration of Bowman Financial Group is greatly appreciated. We hope to have the opportunity to work with you in the future!